DAWN RISING. Original award winning poems.
These life poems can be enjoyed by all ages. Fully illustrated. £11.99
WORRALL AND ROBIN
For ages 4 – 9 years. A fully illustrated garden adventure. Price £9.99
'Such adventures and goings on in the garden!' Can brave Worrall, the chief worm, keep his community safe – including naughty Jimmy Wriggle? Will bossy Robin get his tasty meal? Will he share with the other birds? A DELIGHTFUL READ FOR CHILDREN – OF ALL AGES.
Also available on Amazon and from the Publishers SilverWood.
Now available, the sequel 'WORRALL, ROBIN AND THE GARDEN VISITOR'. Another garden adventure with drama and surprises. The usual suspects and some new characters. Contact me for details.
Inexpensive Tile prints for children, to accompany the books, now available. £10.00 each + p&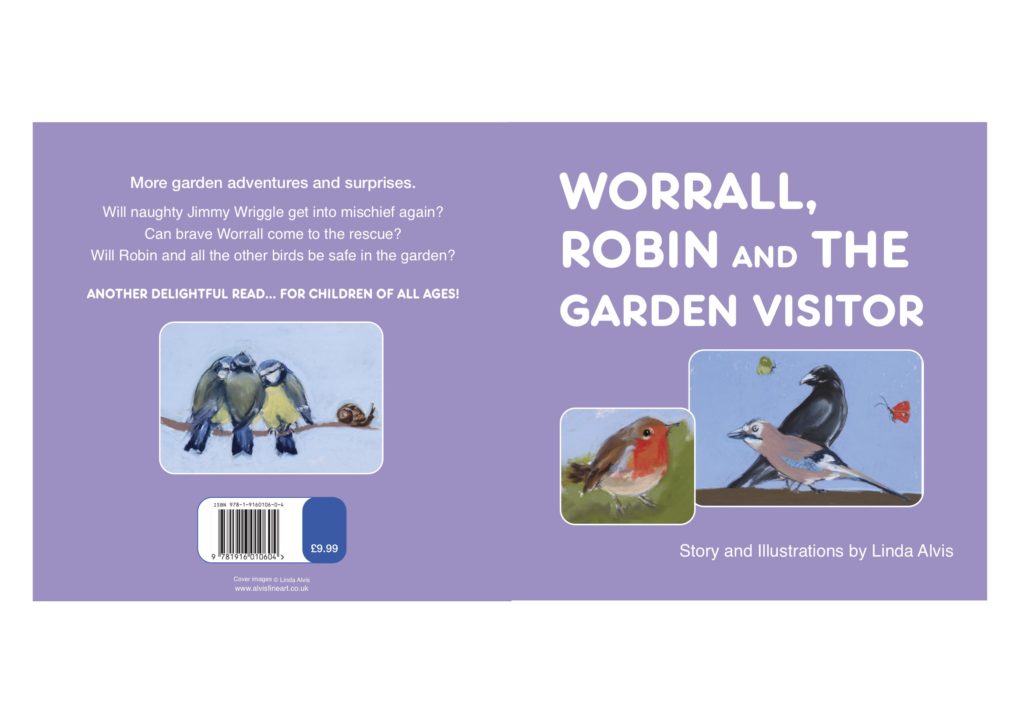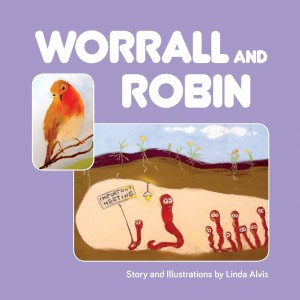 Two volumes of life and travels as an artist will be available soon. Contact me for details